Why Professional Commercial Icemaker Repair Installation Services are a Game-Changer
Commercial ice maker acting up? Trust our team of experienced professionals to provide reliable repair and installation services. From diagnosing the problem to getting your ice maker up and running again, we deliver prompt and efficient solutions tailored to meet your business needs.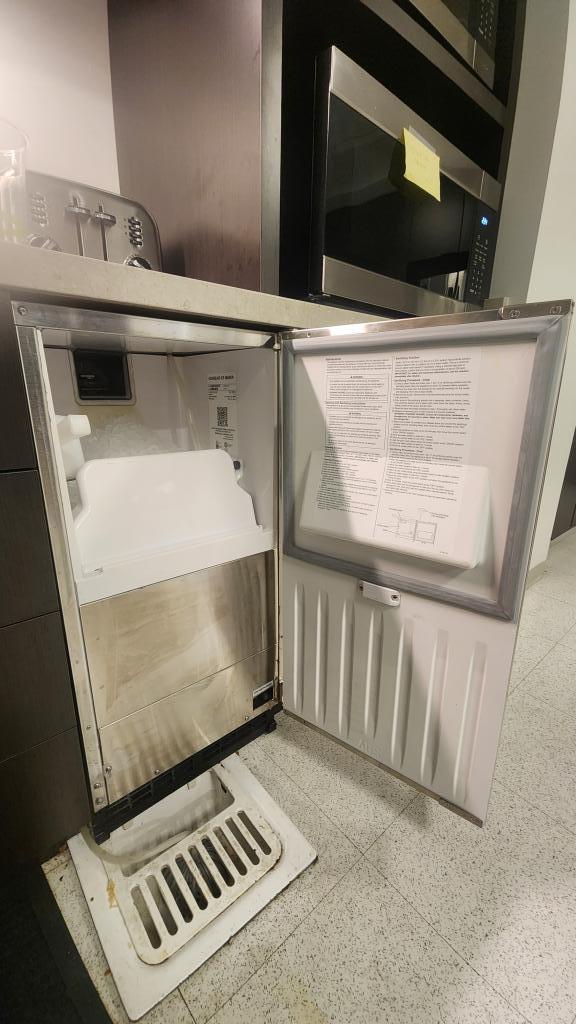 I. Introduction to Icemakers and Their Importance in Commercial Settings
An icemaker is a machine that produces ice cubes for various purposes, such as cooling beverages and preserving perishable items. In commercial establishments like restaurants, bars, and hotels, icemakers play a crucial role in maintaining smooth operations. These establishments rely heavily on the availability of ice for their customers' needs.
Regular maintenance and repair of commercial icemakers are essential for their proper functioning and longevity. Ignoring or neglecting these tasks can lead to breakdowns, compromised ice quality, and even health code violations.
II. Common Issues and Problems with Commercial Icemakers
Several common issues can arise with commercial icemakers, including:
1. Clogged or frozen water inlet valves: This can result from mineral deposits or debris accumulation, hindering the flow of water into the icemaker.
2. Malfunctioning condenser coils: If the condenser coils are dirty or damaged, they can affect the icemaker's ability to cool down properly, leading to decreased ice production.
3. Faulty thermostat and temperature controls: Inaccurate thermostat readings can cause the icemaker to produce ice that is either too soft or too hard.
4. Leaking water lines and valves: Damaged or worn-out water lines and valves can result in water leakage, affecting the performance and efficiency of the icemaker.
5. Insufficient ice production or dispensing: This problem can arise due to mechanical issues, such as worn-out components or incorrect settings.
III. Importance of Professional Icemaker Repair and Installation Services
Hiring professional icemaker repair and installation services is crucial for several reasons:
1. Ensuring proper functioning of icemakers for uninterrupted business operations: Professional technicians have the expertise to quickly diagnose and repair icemaker issues, minimizing downtime and ensuring a constant supply of ice.
2. Expertise in diagnosing and resolving complex icemaker issues: Professional technicians are trained to handle a wide range of icemaker problems efficiently, including those that require in-depth knowledge and specialized tools.
3. Compliance with safety and health regulations: Commercial establishments need to adhere to strict safety and health regulations. Professional repair and installation services can ensure that icemakers are properly maintained and meet all necessary requirements.
4. Cost-effective solutions and prevention of further damage: Professional technicians can identify and address underlying problems that may not be apparent to untrained individuals. This prevents the need for frequent repairs and reduces the risk of major breakdowns.
IV. Steps Involved in Icemaker Repair and Installation Services
Professional icemaker repair and installation services typically follow a series of essential steps:
1. Initial assessment and diagnosis of icemaker problems: The technician will inspect the icemaker, identify the root cause of the issue, and determine the necessary repairs or replacements.
2. Repairing or replacing faulty components and parts: The technician will perform the necessary repairs or replacements to restore the icemaker's functionality. This may involve replacing valves, cleaning or replacing coils, or fixing electrical connections.
3. Cleaning and maintenance tasks to enhance efficiency: Regular cleaning and maintenance are essential for optimal icemaker performance. The technician will clean the icemaker, remove mineral and debris buildup, and lubricate moving parts as needed.
4. Calibration and fine-tuning of icemaker settings: The technician will ensure that the icemaker is properly calibrated and set to produce ice of the desired size and consistency.
5. Proper installation of new icemakers and hardware (if required): If a new icemaker is being installed, the technician will ensure that the installation is done correctly, including proper water line connections and electrical wiring.
V. Benefits of Regular Icemaker Maintenance and Checkups
Regular maintenance and checkups of icemakers offer several benefits:
1. Extended lifespan and durability of icemakers: Proper maintenance can significantly increase the lifespan of icemakers, reducing the need for premature replacements.
2. Prevention of major breakdowns and costly repairs: Regular maintenance helps identify and address minor issues before they escalate into major problems, saving businesses from costly repairs or replacements.
3. Improved ice quality and taste: Regular cleaning and maintenance ensure that ice produced by the icemaker is free from impurities, resulting in better-tasting beverages.
4. Enhanced energy efficiency and reduced utility costs: Well-maintained icemakers operate more efficiently, reducing energy consumption and lowering utility costs for businesses.
VI. Choosing a Reliable Commercial Icemaker Repair and Installation Service
When selecting a commercial icemaker repair and installation service, consider the following factors:
1. Experience and expertise in working with commercial icemakers: Look for a service provider with a proven track record in repairing and installing icemakers in commercial settings.
2. Professional certifications and licenses: Ensure that the technicians are properly certified and licensed to perform icemaker repair and installation services.
3. Positive customer reviews and referrals: Check for reviews and testimonials from other business owners who have used the service provider's services. Positive feedback is a good indicator of reliability and customer satisfaction.
4. Prompt response times and availability of emergency services: Timely response to repair requests, including emergency situations, is crucial to minimize downtime and ensure uninterrupted business operations.
VII. Conclusion
Professional icemaker repair and installation services are essential for commercial establishments relying on icemakers for their operations. Regular maintenance, repair, and checkups help prevent major breakdowns, ensure proper functioning, and prolong the lifespan of icemakers. By choosing a reliable service provider and prioritizing regular maintenance, businesses can avoid potential issues and maximize the performance of their icemakers.