HOW WE REPAIR
All Types Of Major Brands Kithcen & Laundry Appliances We Repair With Care
We are dedicated to provide our customers with exceptional repair services and ensure optimum satisfaction. We offer fast and reliable  repair or installation services at a reasonable price. We help you save both time and money. So, if you are looking for top-notch Appliance or AC/repair services, Air conditioning repair service, Conversion from LP to Natural Gas, LP Conversion from NG, Plumbing service connect with the certified professionals of MDTECH SERVICES and get your unit running again.

Contact Us

http://We%20are%20dedicated%20to%20provide%20our%20customers%20with%20exceptional%20repair%20services%20and%20ensure%20optimum%20satisfaction.%20We%20offer%20fast%20and%20reliable%20%20repair%20or%20installation%20services%20at%20a%20reasonable%20price.%20We%20help%20you%20save%20both%20time%20and%20money.%20So,%20if%20you%20are%20looking%20for%20top-notch%20Appliance%20or%20AC/repair%20services,%20connect%20with%20the%20certified%20professionals%20of%20MDTECH%20Appliance%20Repair%20and%20get%20your%20unit%20running%20again.
Major Brands Appliance repair or installation services

With years of experience in the industry, we are the name you can always trust for all your repair or installation needs. Whether your Dryer is making unusual sounds or becoming too hot, or not working at all, we can fix the problem in much less time

We're offering to Our Customers Air conditioning Repair, AC Repair, Appliance Repair, Appliance installation services, Conversion from LP to Natural Gas, LP Conversion from NG, Plumbing service. A Dryer or Washer is a vital appliances in majority of homes when it comes to ensuring perfect laundry. However, when your dryer or washing machine stops functioning, laundry can be a big chore for you. MDTECH SERVICES can help, MDTECH SERVICES is a reputed name when it comes to Appliance-Air conditioning or AC repair & installation service providers in California.
https://www.youtube.com/watch?v=r7knGPeVaBY&t=1shttps://www.youtube.com/watch?v=AUsezI9UF5oAre you experiencing appliance malfunctions that are disrupting your daily routines? Don't worry! When it comes to appliance repair in California, you can rely on our expert technicians to deliver top-notch solutions. Whether it's a malfunctioning refrigerator, a faulty washing machine, or a broken oven, our skilled professionals are equipped with the knowledge and tools to fix a wide range of appliances. In this comprehensive guide, we will explore the importance of timely appliance repairs, common appliance problems faced by Californians, and how our dedicated services can restore your appliances to their optimal working condition.
Appliances play a crucial role in our everyday lives, and when they break down, it can disrupt our routines and cause inconvenience. However, postponing appliance repairs can lead to more severe issues and potentially costlier repairs in the future. In this section, we will highlight the importance of addressing appliance problems promptly and discuss the benefits of timely repairs, such as preventing further damage, extending the lifespan of your appliances, and saving money in the long run.
https://www.youtube.com/watch?v=IaSmsVgowsc
California residents often face specific appliance issues due to the unique climate, high usage, and other factors. This section will delve into the most common appliance problems encountered in the state and provide insights on their causes. We will cover problems with refrigerators, ovens, washing machines, dishwashers, and more. By understanding these issues, you'll be better prepared to recognize the signs of trouble and take prompt action to prevent further damage.
When it comes to appliance repair in California, our company stands out as a trusted service provider. This section will introduce our company, highlighting our experience, expertise, and commitment to customer satisfaction. We will outline the range of appliances we specialize in repairing and emphasize the qualifications and skills of our technicians. Additionally, we will discuss the benefits of choosing our services, such as prompt response times, transparent pricing, and a customer-centric approach.
While professional appliance repairs are essential, some minor issues can be resolved by homeowners themselves. In this section, we will provide a comprehensive guide on troubleshooting common appliance problems. We will offer step-by-step instructions and safety precautions for tasks such as cleaning filters, unclogging drains, replacing faulty parts, and more. By empowering readers with these DIY tips, we aim to help them address minor appliance issues effectively and potentially avoid unnecessary repair costs.
Selecting the right appliance repair service is crucial to ensure a hassle-free experience and reliable repairs. In this section, we will outline the key factors to consider when choosing an appliance repair company in California. These factors will include credentials and certifications, warranties, availability, customer reviews, and pricing transparency. By understanding what to look for in a service provider, readers will be able to make informed decisions and entrust their appliances to reputable professionals.
6820
Refrigerator Repairs
9000
Satisfied Clients

236
Repairing Experts
4560
Replace Parts
Fix Appliances in 4 Steps

CHECK HOW WE WORKS

Contact Us
We Inspect
Contact Us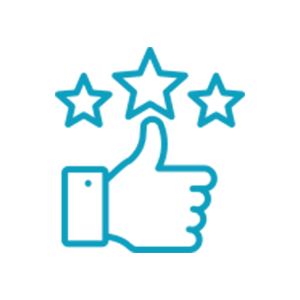 Your Satisfaction
BRANDS WE REPAIR EVERY DAY
We Repair All Major Appliance Brands